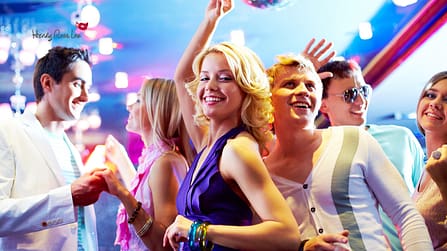 Whenever a journalist contacts me, I'm excited to get the chance to share my passion about inter-generational inclusion and harmony in general, and my knowledge of Millennials and Gen Z in particular. I can talk about similarities and differences in buying patterns, working approaches or communication styles.
Imagine my surprise when Heather Morrison, a freelance journalist from Los Angeles, contacted me to talk about Millennials and funerals! I mean Millennials don't want to die any more than any other generation, although I do believe that social media has removed many of the taboos about what can be seen, shared and discussed. Millennials are indeed embracing the need to discuss quite tough subjects, even death.
[thrive_link color='orange' link='http://bit.ly/2OORSDb' target='_blank' size='small' align="]To read Heather's article in Rewire Magazine CLICK HERE[/thrive_link]
But more than that, Millennials are moving further away from traditional funerals. Green or eco-friendly coffins, secular readings and even a favourite band or live performers are often on the list of the final rites of passage for our youngest generations. People have been organising funerals forever – given that every human dies (at least until someone really does invent immortality), and it's been a long-held custom for those who remain after a death to have a party – or a wake – to celebrate the life of the person who has died.
And why are Millennials making unconventional choices about their funerals? Because they can, and because social media has imprinted on their DNA the desire to do their own thing, to be their own person, to find their own voice. It's kind of cool. And it's understandable. In the past, children simply followed their parents and grandparents; making a will, attending a funeral, wearing black (in the West that is). But social media changed all that. Social media means that our youngest generations are exposed to many different ideas, concepts and innovations. There is no more one size fits all.
Many Millennials don't feel the need to follow what their parents or their grandparents did any more. They can make their own choices, which – of course – fits very nicely with the social media messaging of being independent, individual and highly entrepreneurial. In the same way that high-fashion now has to sit alongside Depop (a social, peer-to-peer shopping app that specialises in buying and selling pre-worn clothes and thrifting), old-style funerals are now having to respond to the new wave of – my death, my way.
I'm a lily-livered, white European, who lives in a world where I prefer not to think about ashes to ashes or dust to dust. But if I'm gonna go – and I haven't yet figured out how to avoid my death – then I agree with Millennials. Let's do it our way. Let's personalise our deaths and turn our funerals into our last show, our last, personal comment – our last hurrah. That way, we'll be remembered for more than a nice ceremony or a party. What is it that some people say? If you've gotta go, go big!
So that's my final act sorted then.