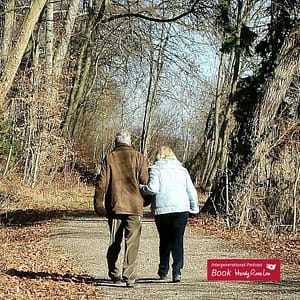 During the Covid-19 Pandemic, Podcast #4 focuses on 'People Most at Risk'.
Hi, I'm Henry Rose Lee and Welcome to my Podcast.
This is Podcast (PanPod) #4 containing advice For All Generations during the Covid-19 Pandemic Lockdown.
You can listen to PanPod#3 HERE
In this short episode, I'm sharing 'My thoughts about the most vulnerable'.
Relax and enjoy this podcast episode…
Here's a full and compete transcript:
During a crisis, it's the extremely vulnerable who are most at risk, and the least likely to be able to help themselves. The coronavirus can attack anyone, but it's deadly for the people in this particular category. The NHS is contacting anyone who is clinically vulnerable due to a medical condition such as
• People who've had organ transplants
• Cancer sufferers – particularly those undergoing active chemotherapy or radical radiotherapy or taking immunosuppression drugs
• People with severe respiratory conditions such as cystic fibrosis, and severe asthma
• People with rare diseases
• and Pregnant Women with significant heart disease
All those who are clinically vulnerable have all been advised to self-isolate for 12 weeks. The Government has also required GPs and the NHS to compile a list of these people so it can be shared with supermarkets to help them pick, pack and deliver groceries to them, since it's much more dangerous for them to venture out into places where other people go than for other members of the community.
But what about our Silent Generation and our oldest Baby Boomers, who might also be vulnerable but who are not on this list? Boomers are aged between 56 and 74 in 2020 and Silents are aged between 75 and 95. And it's those over 70 years old who are considered to be most at risk from Covid 19. But if they don't have a serious medical condition, they might be falling between the cracks.
My adopted mother, Dodie, is 95. She isn't ill. She doesn't have a serious medical condition. She's just lived 95 years on this planet and her battery is low. She lives alone in her flat, getting up and getting dressed every day, making her own bed, and cooking her own meals. She does puzzles and crosswords every day, and loves TV detectives. But a puff of wind could blow her over and she can't walk very far.
She's lucky. She has two neighbours who buy her food and check on her every other day. I'm a 45 minute drive from her, so I'm writing to her and calling her regularly. But if she lived alone in a tower block, would anyone remember her and look out for her?
The Government has confirmed that anyone who thinks they might be vulnerable can contact them on gov.uk and register, or if they are like Dodie – and have never got used to the internet, they can get someone else to register for them, to make sure they get free food parcels https://www.gov.uk/coronavirus-extremely-vulnerable
But let's not leave any man or woman behind. If you can, when you're doing your once-a-day exercise outside, try to work out if anyone is old and frail, or old and lonely. Knock on the door and shout through the letterbox. Have a conversation and find out if these neighbours know what to do to help themselves, if they are capable of getting on the gov.uk website to register for help and if anyone is visiting them or helping them.
The good news is that we're all living healthier, longer, more productive lives. The bad news is that the coronavirus is most likely to kill people over 70 or those with underlying medical conditions.
So don't let your oldest generations become invisible and forgotten, especially during a crisis like Covid 19. Find one person to help. And help them. You know it's the right thing to do. And one day, it just might be you that needs a lifeline.
GO TO THE Gov.Uk link = https://www.gov.uk/coronavirus-extremely-vulnerable NB: You can register yourself, or on behalf of someone else.
You can subscribe to my podcast here:
If you're a millennial or genZ, and you'd like to be a guest on my podcast, then get in touch here. OR join my Insights list here.