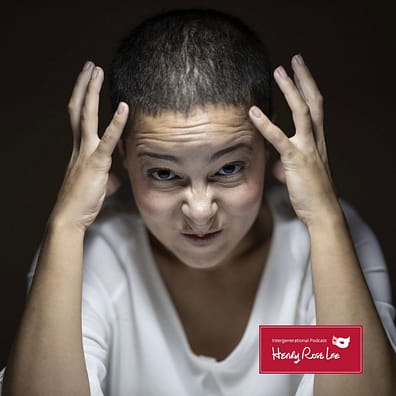 Bored? During the Covid-19 Pandemic, PanPod #5 focuses on 'Things To Do'.
Hi, I'm Henry Rose Lee and Welcome to my Podcast.
This is Podcast (PanPod) #5 containing advice For All Generations during the Lockdown.
You can listen to PanPod#4 HERE
In this short episode, I'm sharing some websites to check out.
Relax and enjoy this podcast episode…
Here's a full and compete script:
I'm so bored! Those words usually come from younger generations, children or grandchildren, when they can't do the things they love. But hey presto, one deadly virus, and we're all in lockdown, possibly cut off from the people, places and projects that made our lives so frantic, so full-on and so fast-paced.
But human nature is amazing, and people have found new, creative and unexpected ways to pass the time, when they can't go out, can't travel, and can't give friends who are far away, a hug.
Most generations are internet savvy and able to find a host of activities online. There are online happy hours and virtual dinner parties – where people log on to share their favourite tipple or pick a dish to eat together in front of a webcam. There are virtual book clubs, quizzes and discussions.
There are virtual museum tours which include everything from the Natural History Museum where you can see that huge dinosaur – the diplodocus – to the Rijksmuseum in Amsterdam with Vermeer, Rembrandt and other Dutch masters. There's the musee d'orsay in Paris which was a former railway station and hotel. It's got Cezanne, Monet and other French masters. When I visited, I remember seeing loads of pointillism and impressionism where I made the kids stand further away than normal from the painting, so that they could then walk forward and see how the paintings become stark and clear, or blurred and fuzzy due to the way the brush strokes had created the paint on the canvases – that was brilliant. There's the Guggenheim in New York and in Bilbao Spain.
And there are also virtual theatre offerings – just go to Digitaltheatre.com where you'll find the amazing Sheridan Smith in Funny Girl, or David Suchet and Zoe Wanamaker in All my Sons. You can find Noel Cowards Private Lives or Rogers & Hammerstein's classic romp, Oklahoma. There's loads of Shakespeare too, from Harriet Walker in an all female Julius Caesar, to David Tennant and Catherine Tate in a 2011 recording of Much Ado about Nothing.
Troll around Now TV and you'll find operas and ballets galore. One of my favourites is La Fille Mal Gardee created in the 1960s by Frederick Ashton. I love it cos it has a clog dance with a pantomime dame and a bunch of dancers dressed as mad chickens. That will definitely make you laugh.
There are also brilliant podcasts – try out Bunk Bed, which is about 2 writers who chat away as they are on the verge of sleep. Or Wooden Overcoats which is about two competing funeral parlours – black but very funny.
And of course, there's Netflix, Amazon, Terrestrial TV and other iplayers and streaming services to choose from.
It's amazing just how much that can be done remotely if you have a smartphone, laptop, iPad or computer. In fact, there is so much online, you might discover you just don't have enough time to get through it all.
So go play. There's lots to do, see, hear and talk about. Better get started then.
You can subscribe to my podcast here:
If you're a millennial or genZ, and you'd like to be a guest on my podcast, then get in touch here. OR join my Insights list here.