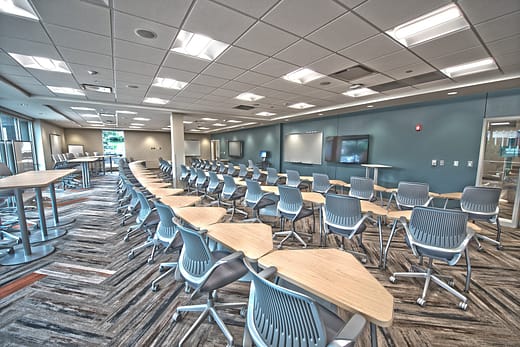 It's coming to your organisation. Pretty soon, all future training delivery will be delivered through a portal and in micro-learning format. No more people. Just bite-sized, 10-minute chunks of learning. (Micro-learning is any brief, targeted learning object that last between 3 and 10 minutes – and it's often available via an online platform or portal as a stand-alone piece of training.)
Face-to-face training and coaching are time-consuming and expensive. Employing in-house trainers and coaches adds to the largest bill every organisation has – salaries. And external providers have a day rate, materials costs, travel and subsistence. And that's before you have the travel, subsistence and lost-time of the participants – who have to go to the venue for the face-to-face event. It all adds up.
So why doesn't everyone go over to micro-learning via a portal? After all, back at the start of 2017, TheHRDirector was warning that short videos and micro learning – particularly via mobiles – is a trend that's fast becoming a fashion.
And why set up costly, lengthy training courses and coaching sessions if a series of nuggets of just-enough, just-in-time information is only a few clicks away?
Because it won't be enough by itself. One size does not fit all. Don't get me wrong. I love micro-learning and regularly create ten-minute learning nuggets for our clients. I'm also a big fan of video. According to Cisco, videos account for circa 80% of internet traffic and almost one million minutes of video are shared every second.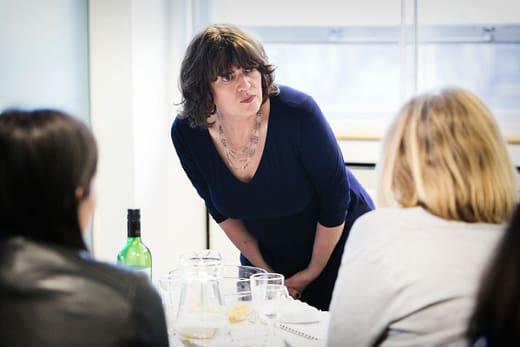 This is no surprise. Since its inception in 2005 and its purchase by Google in 2006, YouTube processes more than 3 billion searches a month and has 1 billion unique visitors each month. Videos are so popular that nearly 1 out of every 2 internet users are on YouTube. See infographic here.
Video is here to stay – and video nuggets are only going to get more popular
But there's a time and a place for face-to-face
Coaching: Not every coaching session needs to be face-to-face, but the first session in any contract should be in person. That is where the contracting can take place, the objectives can be discussed and agreed, and the chemistry between coach and coachee can be distilled – as both go into rapport-building mode. After that initial session, once ground rules have been established and trust has been built, future sessions can be via telephone or video conference. Circa 60% of my coaching today works this way; with one face-to-face meeting at the start of the contract, and one at the end, followed by a range of telephone or conference sessions. Do bear in mind, however, that a coachee gets more tired on the telephone or the video conference than they do in a face-to-face session. That's why I run 2 hours for face to face, and circa 90 minutes for any other type of coaching.
Presenting & Public Speaking: By all means read about all the tools and techniques that help you to create a successful presentation or pitch. And work through helpful videos too. When I put together my TEDx talk, I watched several videos – including one from Chris Anderson – whose not-for-profit foundation, Sapling, owns TED talks and licenses TEDx talks. See Chris's great eight minute video here.
The advice for delivering a great TED talk is to practice and then practice some more. The most effective presenters will tinker and tweak their talks, developing a number of iterations in front of an audience, in order to arrive at the final, fully honed presentation. With my TEDx talk, I still had to connect with human beings to assess how well my presentation would land, and whether the one idea I had was actually worth spreading!
So, if you have to deliver a keynote at a conference, or pitch to a client panel, or undertake a media interview, you're going to need people to help you do it. And face-to-face support in a live environment is the best type of help you can get. For further hints and tips on presenting effectively in public, grab a copy of our Authentic Speaking brochure. In a half-day or full-day session, participants learn by watching each other present and by getting detailed, instant feedback on what's working well and how to tweak and make additions so that the final presentation delivers great value. The focus is on the unique slant every human being has when they transmit any key message to another person.
As humans, our face-to-face learning is behavioral, attitudinal or cultural – something no 'how-to' micro-learning or video can deal with. However – even if face-to-face interactions for learning and development are not dead – they are very much restricted; and not only because of the cost. Three factors are driving companies towards technology as a delivery platform:
1. Technology: In a minute something new will happen – that's never happened before, and we'll all have to learn how to deal with it. We've got driver-less cars and wearable technology. And for years now, we've been wearing clothes out of recycled rubbish and new materials that no one has ever heard of; (start reading the labels in your clothes and you'll see what I mean). Just-enough and just-in-time learning can help us to deal with all that new technology as it hoves into view.
2. Transient advantage: Long-term strategies are dead. Few organisations have a corporate strategy longer than two to three years – unless it's for capital projects such as ship-building or weapons or never-seen-before products. Most organisations can only hope to gain transient advantage through short-term, quick-win strategies that may last only 6 to 12 months. And the new communications, marketing or production that accompanies these new strategies will require key people to learn, unlearn and relearn in order to keep up with the need to deal with constant, ever-evolving markets and competition.
3. Learner fatigue: Older generations didn't grow up with the technology of learning. Baby Boomers and Gen X may even hate video-delivery or e-learning for their education. But they are now vastly outnumbered by the Millennials (Gen Y) and Generation Z – who, between them, will make up circa 75% of the global workforce by 2025. Young people love their mobiles and cellphones and they're happy to watch videos, and receive pdfs, infographics and other data via this medium – all in brief, concise, nuggets of only a few minutes. Any more and they start to get distracted, bored or tired.
So what's the next step for us all?
Well, we already know the answer – blended learning, which combines conventional, face-to-face training with online digital media. And although the term, blended learning, has been around for decades, today it usually includes a mix of media and trainer/coach interventions which can be customized and personalized to suit the individual learner, thus helping them to revise, to learn only the element they need at that specific time, or to refresh what they have previously learned, due to a new need.
The key word here is flexibility. Going forward, training and coaching must flex to suit individual needs, on-the-job training and ongoing projects. That means that – as trainers and coaches – we must be fit, (well fit for purpose anyway), ready, willing and able to support the world of learning as it continues to develop, morph and transform. And when we do get to be face-to-face with a client, we'd better make it count. It's the quick or the dead!
About the author
Henry Rose Lee is an expert in the development and understanding of New Leaders (GenY/Millennials + soon to be GenZ) and the evolution of leadership in The Shift Age. Her latest book, The Code for New Leaders was born out of her fifteen years' experience as an executive coach and a supportive confidante to a range of global CxOs.