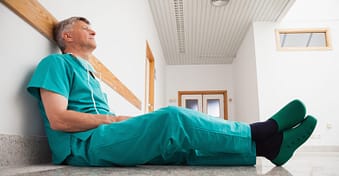 Health Foundation research has cited the lack of work-life balance as the reason for so many nursing staff leaving the NHS.
And the high level of attrition has continued for the last 8 years, with many nurses, midwives and other NHS employees complaining that there is not enough flexible working to support their personal circumstances and lifestyle.
My own take on this is that work-life balance is a vital requirement in today's workplaces – even if they're based on shift patterns.
In hospitals, ward staff are a team – just like teams in other industries and organisations – and they can come together to discuss, agree and work in an agreed, yet flexible working pattern.
My thanks to Lauren Brown for asking me to contribute to her article
Other articles I've recently contributed to include:
If you'd like a quote for an article from an intergenerational expert please get in touch here