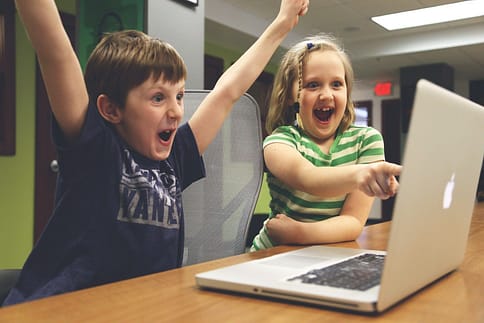 I often get requests from journalists to contribute to the odd article about millennials, or genZ, or boomers, or any other inter-generational issue, for that matter!
This popped into my in-box recently:
I'm a freelance writer working with Canvas8 and I interviewed you for a previous piece.
I wondered if you would be available to answer a few questions by email next week regarding a new report on Generation Alpha? The questions would be regarding the characteristics of this youngest generation.
Requests come from all quarters: Proper publications, like The Guardian or Canvas8, and then there are others that I've never heard of, but circulate to significant audiences. I always contribute, because you never know who'll be reading.
Here's what I got asked – together with my responses. How the writer will use my answers, for the time being I don't know. But I've decided to use them in this post because I thought you might be interested too.
She started by asking me:
Question #1: Some say the defining characteristics of Gen Alpha are their diversity (racial, family structure, cultural etc) and their familiarity with technology. Would you agree? What would you say are the defining characteristics of this younger generation?
Here is my response…
I agree that Gen Alpha are defined by diversity and technology.
They are diverse in a number of ways.
They are the children of a blended family – which often includes a father or mother who already have another child/other children from another relationship – and as the divorce rate continues to rise and the marriage rate continues to decline, we will find more of them are shuttling between two homes.
There is also diversity in cultural background as their parents have migrated from one country to another; and this is particularly true of the USA and the UK.
Diversity also shows up in the increased awareness and acceptance of human rights, of different races and colours and of gender fluidity.
As for technology, Gen Alpha are true digital natives, never having lived a life without the internet or social media.  Technology at home, at school, and at work are normal.
Gen Alpha are intuitive about using new tech and apps, and excited about the innovations and opportunities of new tech.
But there is a down-side, Like Gen Z, Gen Alpha have less social awareness of capabilities than previous generations. This means they often lack social skills and communication skills. Presenting an idea, pitching for work, closing a deal, running a meeting, might all be much more difficult in the workplace for this generation. They do want to connect face-to-face with others and enjoy doing so; it's just they are not very good at doing it.
Other characteristics include the following:
Gen Alpha will stay in education for longer and stay at home for longer
Gen Alpha will marry later, or not at all.
Gen Alpha will have children later, or not at all.
Gen Alpha will have a portfolio career, perhaps training for job a, then moving to a new job to train for job b, then moving again – perhaps have 2 or 3 careers during their working lives.
Gen Alpha will start work as a lots of conventional jobs are dying out and new ones are appearing. Here are some examples:
staff doing mundane, repetitive factory work will be replaced by robotics,
call centre staff doing routine admin and calls will be replaced by AI
some driving job will disappear as driverless cars take over
postal workers will be replaced by more WhatsApp Groups and more social media messaging
cashiers and check in officials will be replaced by automated payment and check in desks
Her second question was:
Question #2: Edtech is changing the way this generation learns – how do you see this evolving in the years to come?
My response: Given that Edtech includes both physical hardware and software to deliver education, it is likely that increasing digitisation and IT advances will ensure that Edtech continues. In the years to come, this evolution will continue expanding. Already, smartphones enable users to do far more and in future Gen Alpha will be able to access huge learning libraries through their mobiles. They'll be able to facetime tutors on a just-in-time, just-enough, bite-sized learning framework so that they are getting more learning, education and training when and how they want it. Face-to-face training can then be elevated to become something special that needs to be won – although this may not be the case. It should happen, but maybe it won't as educationalists are obliged to deliver learning modules online – and quizzes through social media – which means that education may become democratised, but not necessarily better.
Her third question was:
Question #3. What should parents and educators be preparing their children for as adults? What jobs are they likely to have? What are the most important skills to teach this generation?
My response: Parents and educators need to prepare children for the following:
An ability to speak, act and lead in public,. Gen Alpha need to know how to communicate face-to-face –  and with a clear, well packaged message.
An ability to be flexible and adaptable to the massive change in work and working environments that is coming.
An ability to build personal resilience. Recent research has indicated that two thirds of Gen Z polled have suffered from mental health issues, This figure is slightly less for Millennials and appears to be slightly more for Gen Z. Our youngest talent are being pressurised already by the demands of social media – look at them all, they are rich, successful, beautiful!!!. Is due to overwork and burnout? Is it due to online peer pressure or fake news? Is it because Gen Alpha will be poorer than Gen Z? To deal with all that they will need emotional strength and stability.
Want more on Generation Alpha? Then leave your comment below and I'll get to work on it.
Thanks for reading.
Copyright © Henry Rose Lee 2020. All rights reserved.