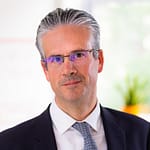 Andrew Thomas, HR Director, London & Country Mortgages
I had the pleasure of attending Henry's Milennials workshop and what a great investment of time and money. In the space of one day through Henry's passion, knowledge, and extremely clear delivery I learnt more than sufficient for me to come back to work and rewrite our website's career pages. Throughout the day Henry used many anecdotes and stories from her vast experience in assisting organisations helping us to understand the key elements about how we recruit, manage and retain our youngest employees. Quite frankly, it was like learning a new language. I would have no hesitation in recommending anyone to spend time with Henry in the knowledge that you would come away feeling energised, informed and desperate to be a member of her 'tribe'!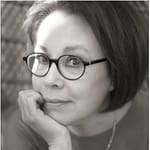 Solange Svensson Willener, Director International Business Unit, Grafes GmbH
I attended the last ECMA Congress in Riga held on September 19th – 21st and among all the presentations, Henry Rose's stood out! She can really deliver the message in a clear and dynamic way and brings you to think about aspects of working like you had ignored before. She conveys enthusiasm and a high degree of professionalism. In other words: she knows what she is talking about!
Timothy Newman, Regional Relationship Manager, Specsavers
After being informed by a colleague that "we absolutely must book Henry" to speak at our conference on engaging with the workforce, we had high expectations. Thankfully Henry not only met these but absolutely exceeded them! Aside from her engaging presentation style, Henry's insight as the Generation Game Changer was incredible, valuable and immediately useful!
Philip Cox, Chief Operations Officer, Silicon Valley Bank
I would like to introduce you to Henry. She has worked for a number of years with SVB on senior executive development, with some of the team here. Her practice is focused on Tech & Financial. Henry is the Best in this area that we work with.
Julie Holmes, Co-Host & Sales Tech Expert, The Smarter Sales Show
Wondering if you should book Henry? The answer is YES. I organize an executive peer group of ambitious and thoughtful business owners/leaders. We select great speakers, like Henry, to join us for a day and share their expertise. As the facilitator for the group, it's my responsibility to pick EXCELLENT speakers and Henry made me look great! She is a polished presenter and provided great communication before and after the event – customizing and confirming the needs of my members to ensure they got the most value from the day as possible. The results? They loved it and each member identified clear actions to take following her talk. Perfectly summarized by one of our members: "Very insightful and thought-provoking. Loved it!
George Kowalewski, Digital Director at Brandnation and EXPRE
I've known and worked with Henry for more than a year now and find her leadership and life advice invaluable. Regularly attending Henry's events, gaining insight on all sorts professional and personal growth challenges and practical advice on how to overcome these. Through her proactive coaching, plentiful knowledge and amazing community she builds around all activities, I was able to jump over plenty brick walls and learn heaps about professional career curve. Not to mention Henry's extraordinary story, character and charisma. Highly recommended ★ ★ ★ ★ ★
Emma Taylor CEng, Risk Management and Asset Integrity | Cranfield School of Management
I have met many coaches, and all are excellent in their own space. But Henry is the only one who finds the glue to help stick all the pieces together, to make a pragmatic and real plan for the whole you, your personal and professional life combined. Focused, time effective and very enjoyable to work with, a unique coach. Very highly recommended.
Campbell Shaw, Head of Banking, Cardlytics
Henry Rose has such a passion for what she does, backed up with a wealth of experience and refined skills to deliver real value. The focus is always on how to develop talent and pose challenges that teams and individuals own and want to rise to. The results are tangible and Henry will stay on the journey with you to provide support, encouragement and accountability!
Erin (Lockwood) Platts, Head of EMEA & President of the UK Branch at Silicon Valley Bank
As the Head of Commercial Banking for a major US bank in the UK, I have worked with Henry as my advisor over an 18 month period as part of my ongoing career progression. As a strategic leader, I have benefited from the opportunity to improve my strategic thinking and concentrate on a future focus for expanding the bank's commercial activities in the UK and EMEA market place. Henry has demonstrated an ability to understand the challenges of developing people, teams and operations as well as supporting me in achieving quick wins and long-term goals for both my own career path and the business objectives of the bank. Henry has a unique aptitude to quickly connect with people, get to the heart of the issue and push her clients to improve. She is also a delight to work with. She is a partner in the truest sense of the word and someone I would highly recommend to any business leader.